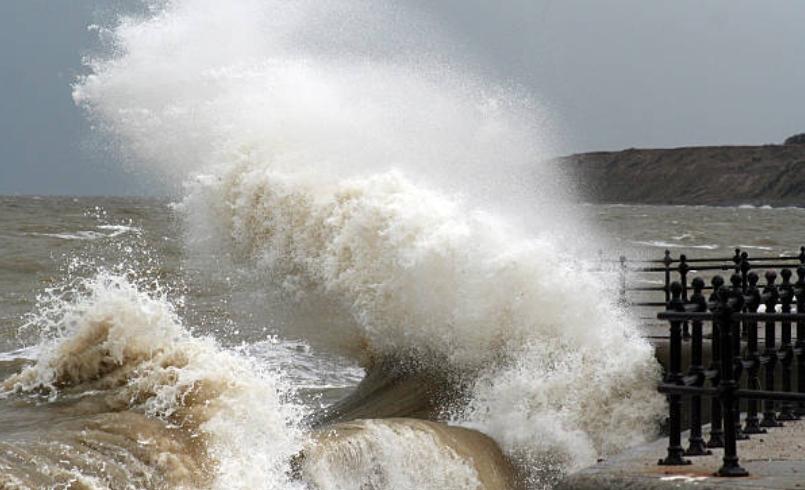 Written by BEE NEWS on September 20, 2023
South Africa's Coastal Havoc: The Science Behind the Recent Storm Surges
News
Over the weekend of 16 September, South Africa's Western Cape, Eastern Cape, and KwaZulu-Natal provinces experienced devastating tidal surges along their coastlines.
The aftermath left one person dead, with significant damage to cars, homes, and local businesses. Coastal process expert and geoscientist, Jasper Knight, sheds light on the events that unfolded.
What Triggered the Flooding?
The catastrophic flooding was driven by a unique confluence of three distinct factors:
The storm surge linked to the incoming low-pressure weather systems. While these are not uncommon occurrences, they don't typically lead to massive flooding on their own.
These low-pressure cells usually give rise to potent onshore winds, which stir up the sea's surface. Consequently, this generates large waves that can reach further inland, especially when the sea level is elevated.
The timing of the storm, aligning with a period of high tide, a monthly phenomenon, and the equinoctial high-high tide, which is seasonal. The flooding can be attributed to this precise combination rather than any of these elements acting independently.
Demystifying Storm Surges
A storm surge refers to the temporary elevation of the sea surface level near the coast, resulting in flooding. Triggered by a low-pressure (cyclonic) system nearing the shoreline from the open ocean, the sea surface rises beneath the cyclone's core. The intensity of this disruption is proportional to the low-pressure system's severity. Such rises typically range between tens of centimeters to about a metre. As the cyclone inches closer to land, the coastal water level ascends.
Understanding Spring Tides
Contrary to the name, spring tides occur year-round. They manifest when the sun, Earth, and moon align, an event taking place every lunar month. Additionally, around the equinoxes, these tides can surpass their average heights. Given that the southern hemisphere was approaching its spring equinox (circa 22 September) – when the sun is directly above the Earth's equator, amplifying the tidal force – this could have exacerbated the heightened water levels.
Were There Adequate Warnings?
Tidal activities are predictable, with data readily accessible for coastal ports and harbours. The South African Weather Service did issue an alert, invaluable to fishermen, boaters, and coastal dwellers. While weather patterns can generally be forecasted, the cumulative effects of these factors remain less certain. Though coastal areas are inherently prone to flooding, predicting the exact timings and magnitudes poses challenges.
Another concern is the swift movement of water waves, a crucial factor in their destructive capability.
Preventative and Emergency Measures
Clearer warnings are essential for local communities facing storm surge and flood threats. Movable assets and people should either be relocated or safeguarded indoors. Despite the allure of observing the waves, it poses significant risks. Roads in vulnerable areas should be cordoned off, ensuring public safety. Utilising sandbags and implementing floodwater management techniques is imperative.
Preventative strategies similar to those in places like Florida, USA, should be adopted in South Africa. These include boarding up windows, securing valuables indoors, evacuating residents from danger zones, and repositioning household items to upper floors to minimise flood damage.
With the looming threat of increasing sea levels and storm surges, preparation is key.
You may also like
Archives
Calendar
December 2023
M
T
W
T
F
S
S
1
2
3
4
5
6
7
8
9
10
11
12
13
14
15
16
17
18
19
20
21
22
23
24
25
26
27
28
29
30
31