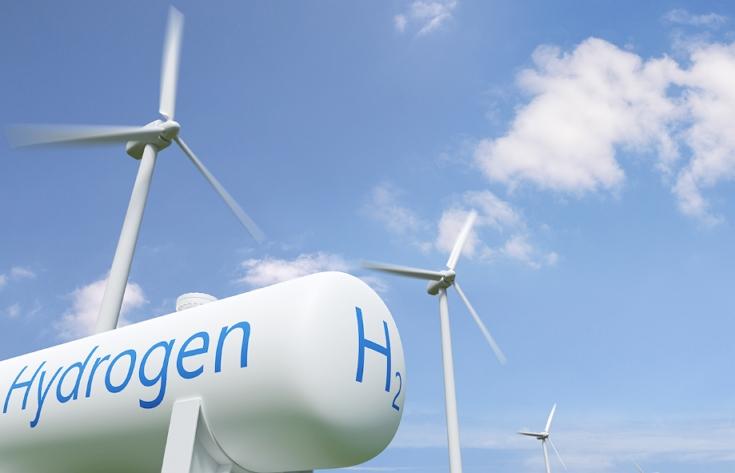 Written by BEE NEWS on May 18, 2023
Advancing Green Hydrogen Initiatives in South Africa
News
South Africa, traditionally known for its reliance on fossil fuels, possesses a distinctive set of factors that position it as an ideal hub for green hydrogen production.
South Africa benefits from expansive, unoccupied territories that can be utilized for wind and solar installations, along with access to crucial minerals essential for electrolyzer production. Additionally, the presence of coastal desalination initiatives ensures a reliable supply of purified water required for hydrogen production.
At the Enlit Africa conference in Cape Town, three notable projects were highlighted for their role in spearheading the country's decarbonization efforts. These projects leverage the available resources to pave the way for a sustainable future in South Africa.
1. Boegoebaai hydrogen cluster
Investors like Sasol and Transnet are involved in the ambitious 40GW flagship project planned for the Boegoebaai Port. This project holds significant potential for driving sustainable development in the region.
Boegoebaai, located about 60km north of Port Nolloth on South Africa's Northwestern coast, offers strategic proximity to thriving mining and agriculture sectors, making it a favorable location compared to other existing ports in the region.
The hydrogen cluster has set a target to produce the initial 5GW of hydrogen by 2035. This ambitious project will require approximately 450,000 hectares of land to accommodate the generation of 100GW of grid-connected renewables, which is essential for its success.
2. Freeport Saldanha Industrial Development Zone, Vanderbijlpark
A new collaboration has been formed between industry leaders Sasol and ArcelorMittal, with a focus on advancing carbon capture technology for the production of sustainable fuels and chemicals. Additionally, the partnership aims to explore the potential of green hydrogen in enabling environmentally-friendly steel production.
Two notable projects have been investigated by the companies, including:
The Saldanha green hydrogen and derivatives study, which aims to assess the suitability of the region as an export center for green hydrogen and green steel manufacturing.
The Vaal carbon capture and utilization (CCU) study, which explores the use of renewable electricity and green hydrogen to convert captured carbon from ArcelorMittal South Africa's Vanderbijlpark steel plant into sustainable fuels and chemicals.
3. Coega hydrogen development
The Coega project, situated in Nelson Mandela Bay on the East Coast of South Africa, aims to produce significant quantities of green ammonia for the clean fuel and maritime sectors in Asia and Europe. The project will also incorporate clusters of solar and wind facilities to support its operations.
The land parcels designated for green energy production are strategically integrated with the Deep-water Port of Ngqura within the Coega complex, enabling efficient export of ammonia. These land parcels have already undergone zoning processes to expedite the development of the projects.
The project incorporates a proposed desalination plant and wastewater recycling system to ensure an adequate water supply for hydrogen production. In addition, the Coega project will spearhead the establishment of versatile liquid bulk storage facilities, as well as ammonia and hydrogen bunkering infrastructure, transforming Ngqura Port into an export hub.
As per Hive Energy, a UK-based project developer, the four project phases are expected to attract more than R300 billion ($16 billion) in foreign direct investment and generate direct tax revenues exceeding R216 billion ($12 billion).
Holding back hydrogen
Hendrik Louw, CEO of the Northern Cape Investment Agency, has identified various significant factors that pose challenges to the development of a hydrogen economy in South Africa, despite the presence of these projects.
According to Louw, the task of transforming the hydrogen economy is enormous. He emphasized the need to address various aspects such as skill transition, infrastructure development, industrial transformation, and primary activities. He further highlighted the importance of creating significant export volumes and the need to transform transportation sectors including haulage, shipping, aviation, road, and rail, as well as industry feedstock.
Louw further stressed the importance of converting the country's population to embrace and adopt the technology within the transformation process. He also highlighted the challenges posed by the regulatory framework and governmental structures in South Africa, which can result in project delays. Decisions often involve multiple ministries, leading to significant bureaucratic hurdles and red tape.
Stimulating hydrogen growth
To address the challenge of red tape, Louw suggests implementing a policy framework with streamlined and easily navigable regulations. Additionally, he emphasizes the importance of providing financial stimulus from the treasury and implementing supportive regulations within the industry.
Moreover, securing financial backing from international donors invested in South Africa's transition will be vital, along with the establishment of a toolkit to facilitate collaboration between project developers, local municipalities, and the community. South Africa is clearly leveraging its existing technology and expertise in grey hydrogen production to enter the expanding green hydrogen market. As Louw highlighted, hydrogen is not a new concept in the country; the focus is simply shifting to changing its color.
You may also like
Archives
Calendar
December 2023
M
T
W
T
F
S
S
1
2
3
4
5
6
7
8
9
10
11
12
13
14
15
16
17
18
19
20
21
22
23
24
25
26
27
28
29
30
31