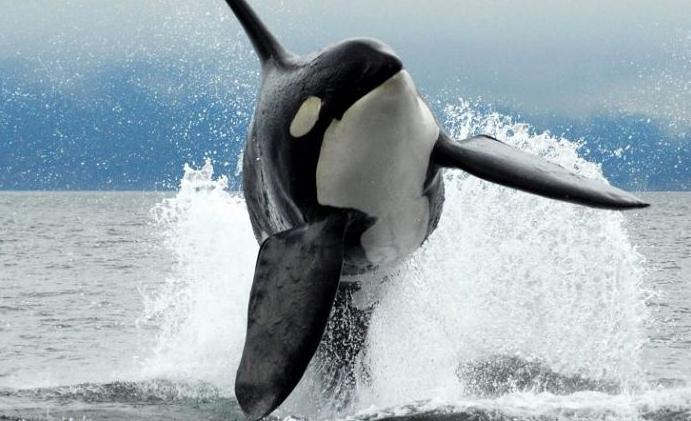 Written by BEE NEWS on August 1, 2022
South Africa: Drone captures killer whales attacking great white shark
News
A group of scientists managed to shoot with a drone the attack of three killer whales on a great white shark. The photos are impressive.
Killer whales are formidable predators. Depending on the region they live in, some of them specialize in hunting very specific animals with very sophisticated methods: running aground on the shore to catch sea lions and sea lions, or even attacking great white sharks.
In 2017, two killer whales were seen attacking white sharks in the Gansbaai region of South Africa. The goal, to devour their liver, is very nutritious. After these attacks, which killed at least eight great white sharks, the sharks completely abandoned the region for several years, living off the tourism associated with their presence (cage diving, etc.).
Killer whale attack filmed live
Shark experts at the Dyer Island Conservation Trust said in a recent study that this suggests killer whales elicit a fear-and-flight response in sharks when they are in close proximity.
 

 

 

View this post on Instagram

 

 

 

 

 

 

 

 

 
But for a few months white sharks returned to South Africa. To the delight of tourists … and killer whales.
Last May, marine biologists filmed a live drone attack off Mossel Bay. These exceptional images have just been featured on the Discovery Channel as part of Shark Week.
Alarming impact on white shark populations
We see a killer whale attacking a white shark almost 3 meters in the belly, while two other killer whales swim right next to it. A defenseless shark is bleeding.
Biologist Alison Towner, part of the imaging team and co-author of the study, is concerned about the impact killer whale attacks are having on white shark populations. It is indeed young specimens that are targeted.
"Orcas are targeting immature white sharks, which could have an additional impact on an already vulnerable shark population due to their slow growth," she says. "And late maturation strategies," she says.
Luckily, this recent attack didn't scare away the other sharks this time. As we can see in the video below, the videographer who immortalized the attack filmed five white sharks on the same day in late July.
You may also like
Archives
Calendar
December 2023
M
T
W
T
F
S
S
1
2
3
4
5
6
7
8
9
10
11
12
13
14
15
16
17
18
19
20
21
22
23
24
25
26
27
28
29
30
31