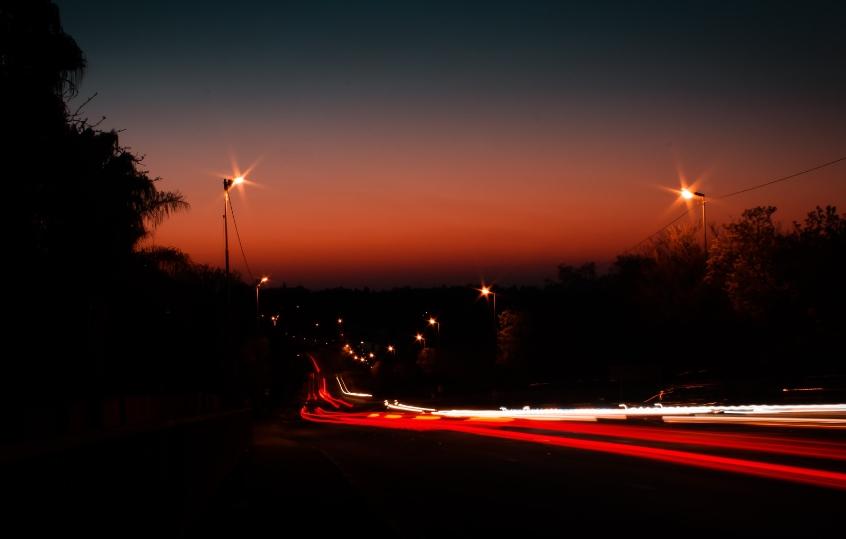 Written by BEE NEWS on April 14, 2023
South Africa. Eskom, a dying centenarian
News
Inability to adequately address the energy demands of South Africans and rampant corruption among the political elite have plunged the electricity company into its most severe crisis since its establishment in 1923. With the dismissal of its chief executive, the future outlook appears equally grim as the impending market liberalization raises concerns of further challenges and difficulties ahead.
At just a century old, Eskom, which originated as a simple commission in March 1, 1923, underwent corporatization in 1987 and was transformed into a public commercial enterprise in 2001, finds itself in an unparalleled state of technical and financial crisis. South African President Cyril Ramaphosa unveiled a five-point emergency plan on July 25, 2022, aimed at addressing the worsening national electricity crisis that has been evident since the early warning signs observed in 2007-2008. In his annual address to the nation on February 9, 2023, amidst a growingly tense social and political environment, President Ramaphosa had to declare a state of national disaster and announce the establishment of a separate Ministry of Electricity, distinct from the Ministry of Mines and Energy.
The crisis gripping Eskom, the long-standing cornerstone of South African state capitalism and responsible for supplying 95% of the country's electricity, cannot be solely attributed to the technical insolvency of a centralized network model. It is fundamentally a matter of politics, specifically the power dynamics between the ruling African National Congress (ANC) elites and a monopolized public company that has been exploited as a vehicle for rent-seeking by fractions of this elite, as exposed by the investigations of the Zondo Commission on State Capture.
Since 2007, national electricity consumption in South Africa has been on a steady decline due to weak economic growth, energy-saving measures, and rising tariffs. According to Statistics South Africa, electricity consumption dropped from 241,170 GWh in 2007 to 214,773 GWh in 2022. Despite this decrease in demand, Eskom, the state-owned electricity company, has struggled to meet the country's energy needs. By the end of 2022, only around 50% of its nominal installed capacity of 53.5 GW was operational.
The technical reasons behind this decline are well-known. Most of Eskom's coal-fired power stations, which account for 80% of the country's electricity production, are on average 40 years old and suffer from aging and obsolescence. Unplanned shutdowns for maintenance, as well as delays in the construction of the Medupi and Kusile mega-power plants (each with a capacity of 4.8 GW) due to construction defects, have further contributed to the decline in production capacity. Additionally, there have been recurring issues with the quality and supply of steam coal, further impacting Eskom's ability to generate electricity.
Rising load shedding woes: south africa's ongoing energy crisis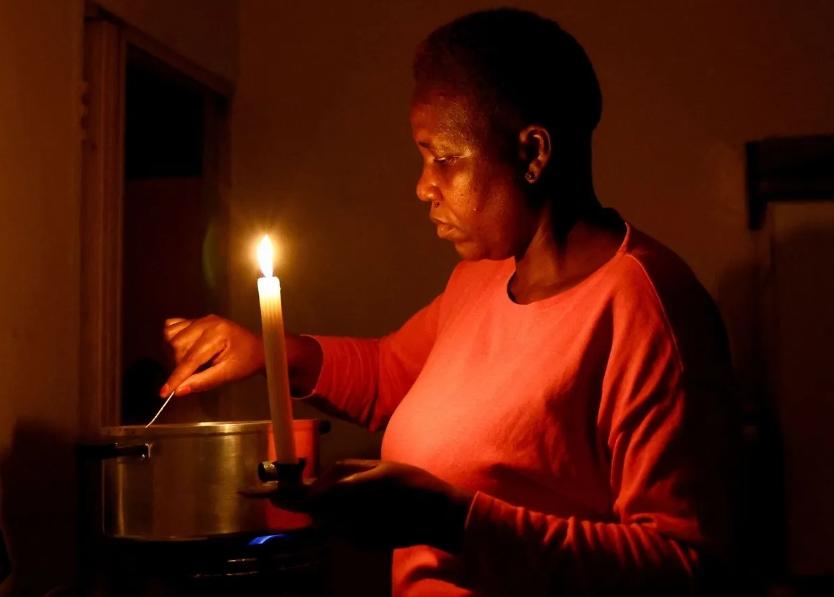 Load shedding, or rotating blackouts, have become a regular occurrence in South Africa as the country's electricity network struggles to avoid collapse. Since 2014, the duration and magnitude of load shedding have increased significantly, with record-breaking levels in 2022. According to The Council for Scientific and Industrial Research, from January 1 to September 30, 2022, a staggering 1,949 hours and 5,761 GWh of electricity were lost. With a total of 208 days of outages, including mobilization of levels 5, 6, and 8 (resulting in a loss of 8,100 GWh, according to Meridian Economics), 2022 was the worst year on record. Unfortunately, 2023 does not show any signs of improvement, with load shedding expected to persist for at least two more years, adding to the ongoing energy crisis in South Africa.
In a bid to offset declining sales volumes, Eskom's successive managers have relied on increasing the average price per kWh, which multiplied by 500 from 2008 to 2019. However, this price increase has failed to halt the loss of net income, resulting in a significant rise in indebtedness since 2018. As of February 2023, Eskom's debt is estimated at 423 billion rand (22 billion euros), and the company is unable to meet its annual debt service without state assistance, exacerbating its financial woes.
The economic and social ramifications of the electricity crisis in one of the most unequal countries in the world are substantial. According to consulting firm PwC South Africa, the power cuts that occurred in 2021 and 2022 resulted in a loss of 2.9% and 5% of GDP respectively. For 2023, the South African Reserve Bank predicts that the loss could reach 2%, leading to a downward revision of the annual growth forecast from 1.1% to 0.3%. The far-reaching consequences of Eskom's financial challenges are felt by both the company and the wider economy, highlighting the severity of the ongoing electricity crisis in South Africa.
The lack of reliable electricity and sluggish economic growth have had severe consequences on salaried employment in South Africa. The average unemployment rate soared to 32.9% in September 2022, with even higher rates among specific groups such as the "black" population at 36.8%, and an alarming 64% among the 15-24 age group. Furthermore, the impact is not limited to formal employment, but also extends to non-conventional, informal, and small-scale jobs in crafts and petty trade.
The situation is exacerbated by pre-existing poverty levels. Prior to the Covid-19 pandemic and awaiting the publication of data from the 2021 census, it was revealed that 56% of the South African population lived below the high poverty line in 2016, with 25% living below the extreme poverty line. The combination of electricity shortages and weak economic growth has further entrenched poverty, posing significant challenges to the well-being and livelihoods of the population in South Africa.
A deep-seated crisis: the interconnected challenges of south Africa's politico-economic complex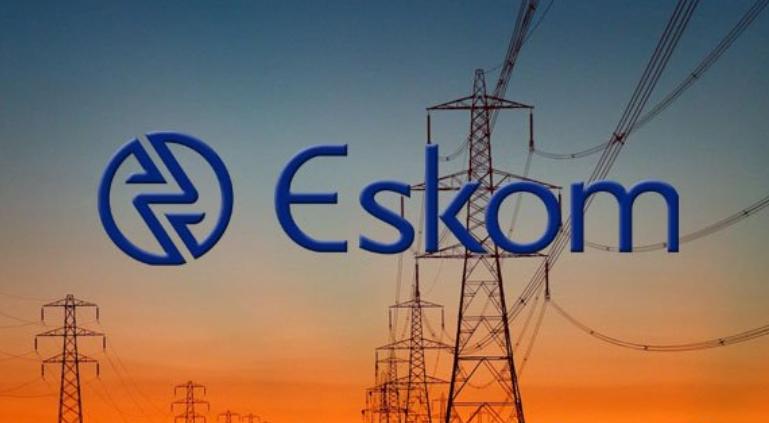 Out of the 257 municipalities in South Africa, 165 purchase electricity in bulk from Eskom and then resell it using a system of cross-subsidies to benefit the poorest communities, while also funding other essential services with the profits from electricity sales. However, this municipal model is facing serious challenges due to skyrocketing Eskom tariffs. As a result, demonstrations against frequent power cuts are increasing as households are left without electricity, drinking water, and public lighting when pumps fail to operate, exacerbating issues of insecurity.
Unlike businesses and wealthy households who have the means to invest in photovoltaic roof panels, generators, and batteries, disadvantaged households are disproportionately affected by the electricity crisis. Existing social assistance measures, such as free access to the first 50 kWh of electricity for eligible households, are insufficient to offset the impact of growing energy poverty. The situation is particularly dire for vulnerable communities, and urgent action is needed to address the issue of energy poverty and its devastating effects on households in South Africa.
The dire situation faced by Eskom can be primarily attributed to the inconsistent energy policy of the ANC government during the 2000s, which can be seen as a lost decade in terms of reforms in the electricity sector. During this period, Eskom was deprived of a coherent industrial strategy, leading to its current distress. Furthermore, the neo-patrimonial technopolitical regime imposed after 1994 has significantly impacted Eskom's operations. This regime has been marked by frequent changes in directors and executives, resulting in a loss of professional skills within the organization.
Eskom has also been utilized as a tool for redistributing coal income through contracts that benefit business elites associated with the ANC (known as tenderpreneurship). These elites are often divided into predatory clans without any genuine industrial vision or projects, resulting in a lack of strategic direction for Eskom. This has further contributed to Eskom's challenges and weakened its ability to operate efficiently and effectively as a state-owned entity. Addressing these systemic issues within Eskom's governance and operations is crucial to restore its stability and ensure a sustainable energy future for South Africa.
The exploitation of mining companies Glencore and Tegeta, as exposed by investigative journalists from amaBhungane and highlighted in a report by the Public Protector, is a glaring example of corruption. In 2014, it implicated several high-profile individuals, including Duduzane Zuma, son of former President Jacob Zuma, Salim Essa, a local associate of the Gupta brothers, Indian businessmen who were arrested in Dubai in June 2022 for corruption, Lynne Brown, then Minister of Public Enterprises, Brian Molefe, former CEO of Eskom, his finance deputy, Anoj Singh, and six of the eight members of Eskom's Board of Directors.
This instance is not an isolated case, as corruption has been pervasive in Eskom and its associated entities. This has been a major obstacle to ending the plundering of resources and restoring accountability. In fact, the last executive director, Andre de Ruyter, who attempted to combat corruption, was compelled to resign on December 12, 2022, and his notice period was abruptly terminated on February 22, 2023. This highlights the challenges faced in tackling corruption and malfeasance within Eskom, which necessitates urgent and concerted efforts to promote transparency, integrity, and good governance in the management of South Africa's energy sector.
Eskom has been entrenched at the epicenter of a triangle that has been gradually formed since 1923 and reinforced by successive governments, both pre- and post-apartheid, interconnecting the South African government, private corporations, and public enterprises with the historical mineral-energy complex. This complex remains the primary foundation of capital accumulation, even in its current financialized neoliberal form.
The ongoing Eskom crisis, which has impacted all three vertices of the triangle and disrupted the links between the elements of the mineral-energy complex, has had negative ripple effects on public finances and has further weakened the company itself. As a result, the crisis has also reverberated throughout the entire political structure. To avert a potential explosion before the upcoming presidential election in 2024, emergency measures have been implemented, including the initiation of the first phase of Eskom reform.
Towards a competitive electricity market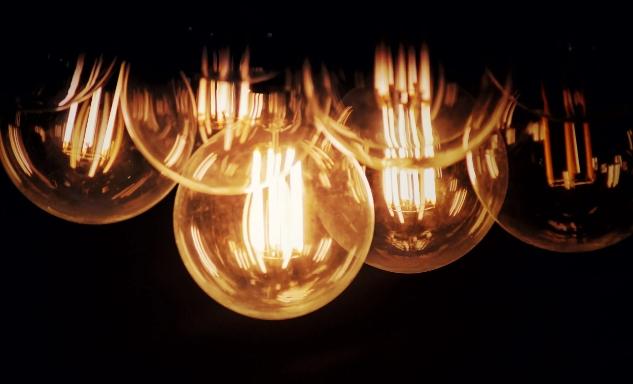 The de-integration of Eskom, which has been recommended since 1998 and involves dividing the company into three separate divisions – production, transmission, and distribution – was reintroduced in 2019. This entails the creation of three public subsidiary companies under a holding company that is fully owned by the State, with the aim of completing the process by 2024.
The separation process, which was initiated in the first half of 2020, resulted in the independence of the Transport division on August 21, 2020. It was rebranded as ITSO (Independent Transmission System Operator), and its agents began testing an internal market at Eskom that introduced competition between power plants. ITSO now performs various functions, including acting as a Central Purchase Agency (CPA) that replaces the former Single Buyer Office. This transitional arrangement is preparing for the creation of a national electricity market and the transformation of ITSO into ITSMO (by adding the "M" for "market"). The new central purchasing agency manages the purchasing system and all Eskom contracts, serves as the wholesale market and transmission system operator, and oversees the planning, expansion, and maintenance of the national transportation network.
As political and ideological tensions escalated in 2021 and further intensified in 2022 during the preparation of the 55th national elective conference of the ANC, these differences also manifested in the electricity sector, challenging the principle of separation and involving key stakeholders. Unions, professional organizations including the Black Business Council, political parties such as the Economic Freedom Fighters (EFF), and various activist groups repeatedly called for the resignation of Eskom leaders and the departure of ministers. However, ultimately, despite differing convictions and calculations, the majority of the members of the ANC's national executive committee rallied in support of the principle of separation.
Against the backdrop of the challenging environment, the process gained momentum in December 2021 with the transformation of ITSO into a new public entity known as the National Transmission Company of South Africa SOC Limited (NTCSA), marking the initial step of Eskom's reform. The implementation of a robust financial plan aimed at ensuring its sustainability is expected to pave the way for the emergence of a competitive electricity market and lay the groundwork for the second phase of separation, which aims to establish a new public holding company with a neoliberalized approach.
Getting out of coal? Not that easy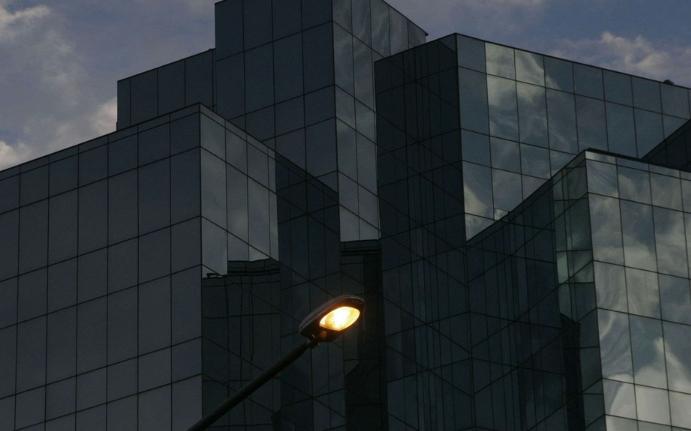 The coal issue holds paramount importance for Eskom, as the closure of power plants is projected to result in the elimination of 11 GW of installed power by 2030. This reduction needs to be offset while simultaneously increasing the national production capacity. As part of the "just transition" plan (Just Energy Transition Investment Plan) validated during COP 27 in November 2022 in Sharm el-Sheikh (Egypt), a "green" reconversion program for the province of Mpumalanga, where coal mining is concentrated, is included. However, achieving consensus on the pace of transitioning away from coal remains challenging.
The significance of the value chain cannot be overstated. As per the South African Mineral Council, coal mining accounted for 92,230 salaried jobs in 2019, comprising 19% of total mining jobs, and generated a payroll of 30 billion rand (equivalent to 1.5 billion euros). The 259 million tonnes of coal produced (ranking 5th in the world) were valued at 139 billion rand, with purchases of inputs, goods, and services reaching 61 billion rand. Coal plays a pivotal role in the mineral-energy complex, with 75% of production intended for local sales, including distribution to Eskom (53%), petrochemicals and carbon chemicals, metallurgy, and other customers. In terms of mining production volume, coal ranked first in 2021 at 27.6%, surpassing platinum at 22.7%.
Furthermore, the coal issue extends beyond national boundaries. A significant portion of coal production, accounting for a quarter of the total, is exported, making coal the third-largest South African export product in terms of value. The global economic recovery post-Covid, coupled with the ongoing war in Ukraine, has increased international demand, leading to a surge in South African steam coal exports. Despite rising extraction costs, the proven and exploitable coal reserves, estimated at 53 to 60 billion tonnes (with a total estimated reserve of 110 billion tonnes), are expected to sustain coal mining activities for at least 200 years.
Moreover, the coal lobby holds significant influence. In June 2013, a group comprising the Fossil Fuel Foundation, mining companies, and Eskom jointly published the South African Coal Roadmap, which outlines various scenarios in the short, medium, and long term. The roadmap proposes an extension of coal mining beyond the traditional Mpumalanga basins, with a decline in coal mining anticipated only in the long term, indicating the continued power and influence of the coal lobby.
Presently, mining companies are attempting to bolster the credibility of their proposed scenarios by adopting an outward appearance of environmental responsibility. This includes equipping extraction sites with photovoltaic panels and batteries, promoting the concept of "clean coal". The term "clean coal" has also been endorsed by Gwede Mantashe, the current Minister of Energy and Mineral Resources, who has a significant political influence as a historical figure of the ANC, having served as its general secretary and now holding a prominent position in the party's executive committee in 2023. As a result, any potential transition away from coal, even if labeled as "just" or "right", is likely to involve arduous, protracted negotiations and compromises due to the vested interests and powerful stakeholders involved.
A worrying restructuring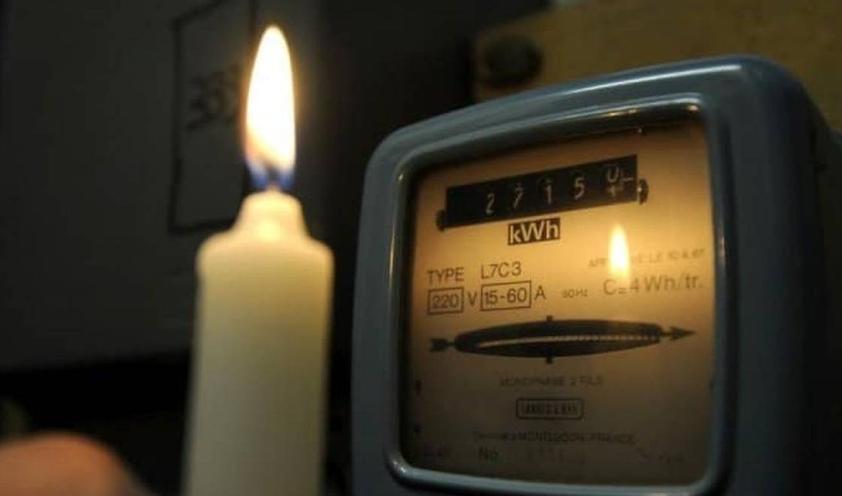 If the ongoing process of separation leads to the establishment of three distinct public companies, each operating as subsidiaries of a single holding company, and governed by their own unique modes of governance and socio-technical objectives, it would mark a shift away from the current neo-patrimonial technopolitical regime. This new regime would no longer rely on state intervention in the management of public companies, nor on their exploitation as means for private gains. While addressing crony capitalism is a critical concern, there is no assurance that the political elites within the ANC, who hold power, are genuinely committed to this objective.
The reform of Eskom should also be analyzed in the context of the government's "just transition" plan presented during COP 27. From the perspective of distributive justice, the creation of NTCSA introduces competition among central Eskom and private producers, whose significance is expected to increase. Proponents of a liberalized electricity market argue that it will result in lower kWh prices, but can it guarantee widespread access to electricity that is as equitable as the current system? Based on similar reforms implemented in other regions like South America, Africa, and South Asia, this seems unlikely. Furthermore, there is a lack of clarity regarding the future organization of the market at sub-national levels and the unresolved fate of the municipal model, raising concerns about territorial equity. The separation of Eskom may exacerbate inequalities of various types and scales, making the outlook uncertain on a somber anniversary.
You may also like
Archives
Calendar
December 2023
M
T
W
T
F
S
S
1
2
3
4
5
6
7
8
9
10
11
12
13
14
15
16
17
18
19
20
21
22
23
24
25
26
27
28
29
30
31