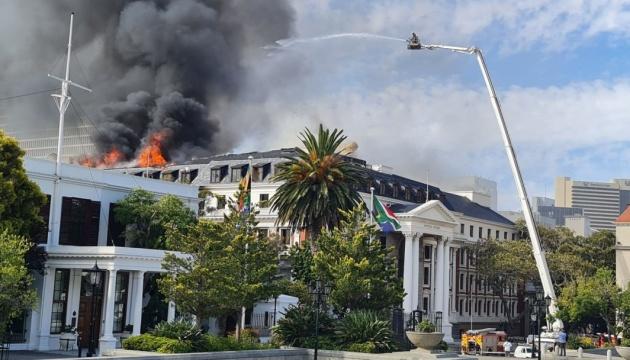 Written by BEE NEWS on January 4, 2022
South African firefighters extinguished parliament buildings for two days
Incidents
The devastating fire in the complex of buildings of the Parliament of the Republic of South Africa (South Africa) in Cape Town has been completely eliminated.
Local firefighters said that after a two-day struggle, the fire was stopped, and the arson suspect was already in court, he was charged with arson.
The fire broke out in a complex in Cape Town on Sunday and spread to the National Assembly building, whose roof collapsed, threatening artwork and artifacts housed in the old part of the building.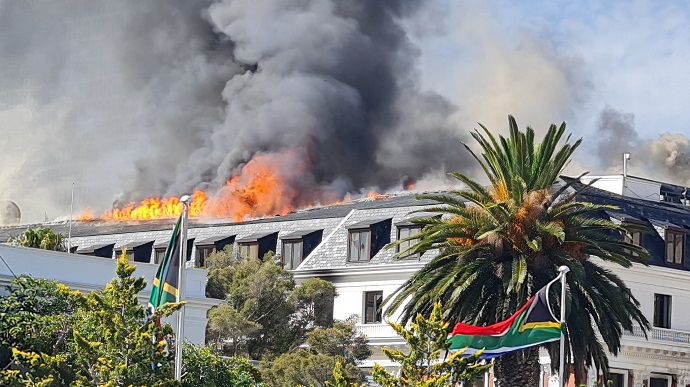 On Monday, the fire was first brought under control, but then there was a new outbreak caused by strong winds.
Also on Sunday, 49-year-old Zandil Christmas Mafe, suspected of arson, was detained at the complex.
There are no reports of casualties in the fire yet.
As reported, a fire broke out in the Parliament building in Cape Town on Sunday. As a result of the incident, the roof collapsed in the building.
You may also like
Archives
Calendar
December 2023
M
T
W
T
F
S
S
1
2
3
4
5
6
7
8
9
10
11
12
13
14
15
16
17
18
19
20
21
22
23
24
25
26
27
28
29
30
31