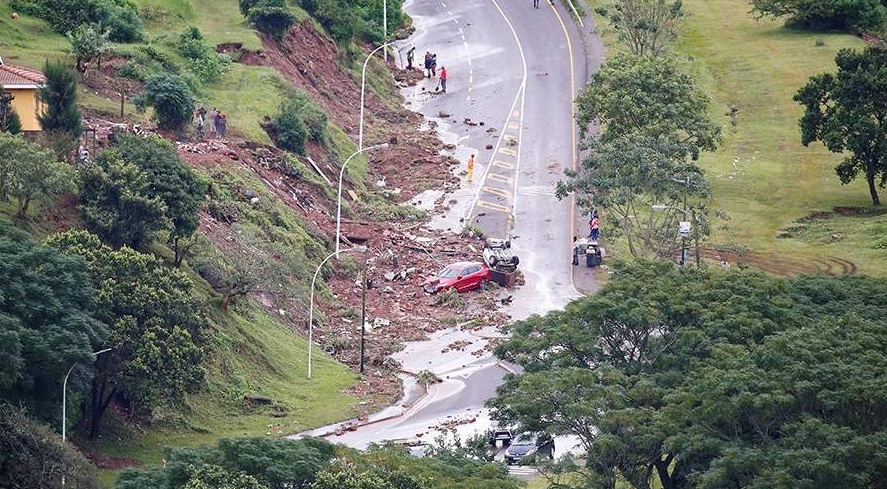 Written by BEE NEWS on April 13, 2022
South African flood death toll rises to 306
Incidents
At least 306 people have died as a result of flooding in the city of Durban in the province of KwaZulu-Natal in southeastern South Africa. This was announced on Wednesday, April 13, by the France Presse agency, citing the press service of the provincial disaster management agency.
"By the evening of April 13, we received data on the death toll in the province as a result of the flooding of 306 people," the statement said.
A large number of people are still listed as missing.
Parts of the province have received more than 450mm of rain in the past 48 hours, almost half of the area's annual rainfall, National Weather Service forecaster Tawana Dipuo said.
Thus, the municipality of Durban was hit by the heaviest rains in 60 years.
On April 12, it was reported that 59 people had died in the province of KwaZulu-Natal. TV channel ENCA reported that 45 people were killed in the city of Durban, 14 – in Ndwedwe and Kvadukuz.
Premier Zikhle Zikalala called a special executive meeting to receive a report on the disaster.
Heavy rains have been in the region since the end of last week. The northern suburbs of the country's main port, Durban, suffered the most, with residential areas partially flooded. In many places, landslides were revealed, buildings built on sand without a foundation were destroyed.
You may also like
Archives
Calendar
December 2023
M
T
W
T
F
S
S
1
2
3
4
5
6
7
8
9
10
11
12
13
14
15
16
17
18
19
20
21
22
23
24
25
26
27
28
29
30
31